We Enable SMEs To Grow.
By targetting the right people in the right place.
We specialise in branding, digital marketing strategy, web design & SEO.
Step 1 - Analysis
Whether you are a new business or an existing business, we will review your current offering and we will identify opportunities to create and or improve your online presence. We focus on three main areas:
Branding: We create brand identities for new businesses and for existing businesses we will review your existing brand. We will ensure that your branding (online and offline) delivers the intended message to new and existing customers.
Website: We are passionate about and specialise in designing websites that deliver new customers for your business. We will review your existing website and we will identify opportunities to improve the conversion rate, i.e convert website visitors to new customers. 
Social Media: We will review your existing social media presence and we will ensure your brand message is consistent across all social media platforms. 
Step 2 - Target
We are experts in Search Engine Optimisation (SEO). We will ensure your website is targeting potential customers who are seeking the services you provide or the products you sell.
Of course it is important that your website is aesthetically pleasing but having your website optimised for search engines will ensure that customers/potential customers can find your business when searching on Google, Bing and other search engines. 
Step 3 - Strategy
We will develop an integrated (online and offline) marketing strategy that will enable you to achieve your business goals and will help your business continue to grow into the future. Our strategy recommendations include:
Content Marketing & Blogging
Social Media
Email Marketing
SMS Marketing
Online Advertising:  Social media advertising and Pay Per Click (Google Adwords)
" Enable Marketing developed a new website for our business with the aim of increasing our presence on the Internet. Cathal was extremely practical in his advice on the layout and content suitable to our business. As a result our profile has increased and new business has come our way. Cathal was extremely easy to work with, efficient and he provided an outstanding service at a competitive rate. I would highly recommend Enable Marketing. "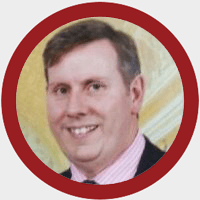 Gerry Cronolly
" I made a great decision when I decided to use Enable Marketing to help launch my new business venture. From the start Cathal's advice, patience and generosity with his time far exceeded my expectations and has continued to benefit my child psychotherapy business. Our website was instantly the top hit in related searches and the main reason I'm booked out from the start. He is always a pleasure to deal with and just months later he was my first phone call to launch my second business, a yoga centre, next door. The success of this business is again as much Cathal's as mine when he showed me his diversity and how he instantly captured the essence of my venture and how one business can complement the other. Each modification and improvement to my website starts with a phone call to Cathal and there's always a "nugget of gold" bit of advice given that makes me so glad I contacted him. I will forever be indebted to him and owe so much of my success to his relentless pursuit of perfection. If only every business had a Cathal! "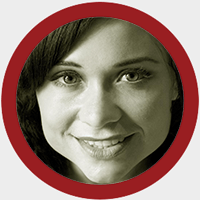 Charlotte Lyne
" Enable Marketing set up our new school website and we are thrilled with it. Its easy to navigate and the process involved in adding posts is manageable and much less time-consuming in comparison to websites we have worked with in the past. Working with Cathal is a treat as he makes the most difficult task appear quite simple. He is generous with his time and ensures that the customer knows exactly what he/she is supposed to be doing before "letting them loose" to publish on the website. I have no hesitation in highly recommending  Cathal's work and wish him every success in the future. "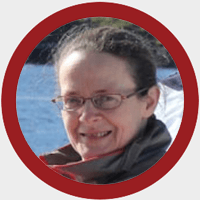 Marian Thornburgh
" Cathal is very professional and easy to work with. He set up our new website and we are more than happy with the results. We would highly recommend Enable Marketing. "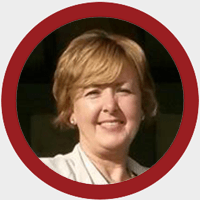 Kathleen Ward
" Enable Marketing worked with us to increase our online presence through a new website and social media (Facebook). Cathal is very professional and easy to deal with and as a company they delivered the project on time. We are very happy with the results: our new website and Facebook account has increased our profile in the local community and has had a very positive impact on our business. We wouldn't hesitate to recommend Enable Marketing. "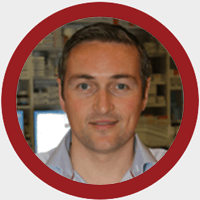 Eoin O'Connell
" Enable Marketing is a great marketing company to work with. Cathal from his own experiences understands in particular the mind set of an SME when it comes to tackling the intricacies of online marketing. Over the last year Enable Marketing has developed easy to use strategies for us and we have experienced the positive effects almost immediately in the growth of online bookings and also a marked increase in our brand awareness. I recommend this company to anyone looking to grow their business and I look forward to working with Enable marketing into the future. "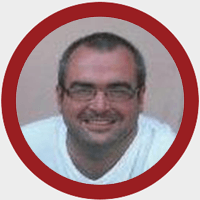 Cathal Kelly
" Cathal was very easy to work with. After filling out a concise and straight forward questionnaire, we had a discussion around what my expectations were of the website. From that, Cathal came back with a few design ideas. He worked on the website until I was happy with the result. All in all a very easy experience and I am delighted with the result!!! I'd highly recommend Enable Marketing. "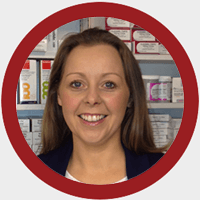 Regina Quinn
" Cathal developed a website for my business last year. Cathal provided a very professional service and included me in the process of designing the website which is now the main source of referrals for my business. "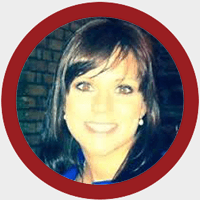 Laura Murtagh
Tips And Advice For Your Business
There has been much speculation about possible changes to the Twitter platform such as increasing the length of a tweet which is currently limited to 140 characters. This is mainly due to the fact that Twitter's CEO Jack Horsey, who last year returned to the... read more
Call us today to discuss how we can help you!
We understand the challenges and opportunities facing small and medium sized businesses and when you partner with Enable Marketing we will develop a marketing plan that is realistic and implementable for your business.
Contact Us